MARKETING STRATEGIES
Start getting the returns you deserve today!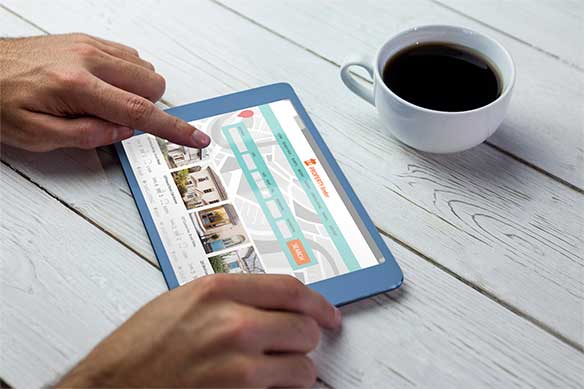 Pricing Your Property
Determining price is one of the most critical steps in preparing your home for rent. A competitively priced home is likely to rent much more quickly. The average turnaround time for most rentals is 30-45 days.
When your home is priced right from the outset, you maximize your opportunity of reaching the most qualified tenants, obtaining top dollar, and filling your vacancy quickly.
Pricing your home correctly:
Can minimize the time the property is vacant, increasing your revenue.
Increases your number of potential tenants. Overpriced homes may eliminate applicants if the rent amount is out of their price range.
Setting rent rates based on recent rentals in your surrounding area and pricing the property competitively helps to ensure maximum returns.
Marketing Program
Our marketing process begins the moment you contract our services. From installing the "For Rent" sign to internet marketing, we are constantly working to rent your home. Our marketing plan is designed to expose your home to as many potential tenants as possible – making them aware of the key features and benefits of your home.
To get top dollar, you need top exposure. Our marketing plan provides extensive exposure online and onsite. Our marketing plan includes:
Listing your home on our website
Internet exposure across multiple rental websites
Posting of a "For Rent" sign
Contact prospective tenants on our reserve list
Feedback provided from showings to gauge listing impact
Tips for Preparing To Rent Your Home
Insurance Coverage: Change your homeowner's insurance policy to a landlord policy to cover any potential losses.
Home Repairs: Repair any possible hazards, preventative maintenance items, and/or non-operational appliances/equipment.
Curb Appeal: Make sure all yard space is presentable. We recommend keeping your irrigation on an automatic sprinkler system to insure proper care. Test that all doors and windows function properly, open and close all the way, and fit within the frame. All doors and windows should have a functioning lock. Replace any ripped or broken screens.
Change air and water filters as recommended by the manufacturer.
Have your property inspected and treated for common pests, including termites.
All Smoke Detectors and Carbon Monoxide Detectors should be fully functioning and placed in accordance with local and federal specifications.
Check that all exhaust fans through the home are functioning and vented correctly.
Check local ordinances and laws to make sure your rental property adheres to any limitations regarding occupancy and length of leases.
Entire home and carpets should be thoroughly cleaned by a professional cleaning company.
Paint should be redone at least every 5 years, and touched up as needed before, and between renters.
All chimneys should be inspected once a year, and cleared out prior to renting, buildup of soot can cause fires and creates a liability.
Rekey all locks on the property before each new tenant takes possession.
Refrain from discussing anything about the rental with a potential tenant. Let your agent discuss price, terms, possession, and other items concerning the rental.
Look at your home objectively. Pretend you are seeing it for the first time, through a tenant's eyes.
Get started with your FREE RENTAL PRICE ANALYSIS by
completing the form .