Searching for a new home can be an exhilarating experience, but there's so much more to property purchasing than a must-have home feature checklist. Even if a home checks all of your box, there's still much more to a property than meets the eye. You also have to consider your surroundings. Your neighborhood can make or break your long-term living experience, and when it comes to such a big investment, chances are you'll want to do a little sleuthing. And with that in mind, here's how you can learn a little more about a neighborhood: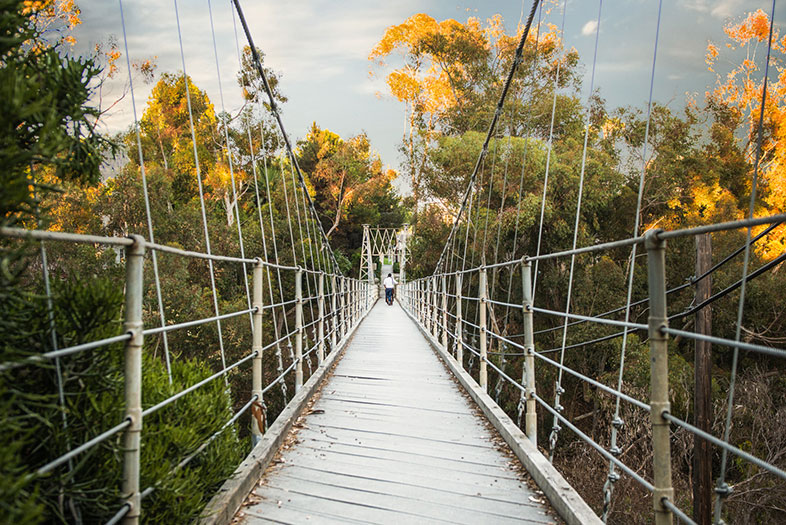 Rent an Airbnb Airbnb is an online marketplace for accommodation and tourism experiences. But more importantly, it's a great way for you to become truly immersed in a particular neighborhood. If you've ever rented an Airbnb in another state or country, you understand that there's a stark difference between this mode of lodging and renting a hotel. Renting an entire apartment allows you to feel at home in space. It gives you a firsthand look at what it's like to live in that particular neighborhood. And fortunately, Airbnb allows you to filter your results by neighborhood. Take this time to explore many of the tips previously mentioned: take yourself on a self-guided walking tour, stop to explore neighborhood amenities, buy groceries at nearby markets, and dine at local restaurants at cafes. You can use this opportunity to take advantage of a weekend getaway. You can also take this a step further by checking one of Airbnb's more recent features, "Experiences." Using this tool, you can locate nearby Experiences to truly immerse yourself in the area. For example, some featured Experiences in San Diego include kayaking in La Jolla, whale and dolphin watching, wine cruises, cultural tours, and cooking classes. Moreover, these Experiences are hosted by locals who are happy to talk about their neighborhood and city. Take a Walk It seems simple enough, but it gets the job done. Taking a walk around the neighborhood is a great way to get an close-up view of your surroundings and what a neighborhood consists of. Not only does this give you a good sense of the area, but you'll also get to see what it's like when people are out and about. Do you see people jogging often, walking dogs, or is it relatively quiet? Is it a young community, a family community, or are there more retirees? Although you can find these demographics online, it's entirely another thing to experience it firsthand. This is also a good opportunity to stop and talk to others on your walking route, and asking them what it's like living in the neighborhood. And this is one of the best ways to learn more about a place. By walking around, you can take note of the things that don't necessarily make or break a listing, but that may not have been mentioned by your real estate agent. Test Your Commute Your ability to get to and from work plays a big factor in your decision making. When you're considering a neighborhood, test out your commute to see how it works for you. By doing this, you're able to really hone in on your quality of life. Simply checking your route on Google Maps isn't enough to get you a realistic idea of what to expect on a day to day basis. By taking the drive or public transportation route yourself, you'll know what to expect and whether there are any potential factors that make a house less ideal. Of course, this doesn't mean you should check the commute for every home you like. Only test your commute when you're down to two or three shortlisted options to make the most of your time. Check Social Media Groups Many neighborhoods around the country have at least one social media group listed somewhere. For example, you can find dozens of social groups in San Diego on Facebook, like the San Diego Conscious Community. These Facebook groups can prove beneficial for anyone interested in learning more about the place, and you'll be able to ask questions to current residents. Additionally, you can find plenty of organized events on Meetup.com, where you'll find plenty of events across different hobbies and interests. Furthermore, this gives you an idea for potential smaller communities that you'd be interested in joining within your neighborhood. You can also check out the Nextdoor app. You can use this app to connect with neighbors and engage with the community. This social networking platform is dedicated exclusively to communities and is comprised of more than 180,000 neighborhoods around the world. The core of the app is to create a sense of community, and this goal is reflected in its mission statement. But the app also allows you to sell and buy locally, organize and join events, and look for recommendations.
Utilize NeighborhoodScout The aforementioned tactics help you learn about the character of a neighborhood. But NeighborhoodScout is all about data, and these numbers and statistics can complement other research you've done. Simply type in an address to pull your data set. You'll learn about unique home attributes (i.e., whether there's a high concentration of brownstones), median home prices, crime rates, and much more. NeighborhoodScout alerts also answer the hard-hitting questions about a neighborhood, such as:
What are the risks of violent crime here?
Is the risk of home break-ins or other property crimes increasing?
Does real estate here hold its value?
Are the trends in local vacancies or unemployment concerning?
You'll also be able to see key price drivers in that particular neighborhood. For instance, you'll be able to sift through factors that might drive the home value up over the next few years or negative trends that may have a harmful impact on home value.