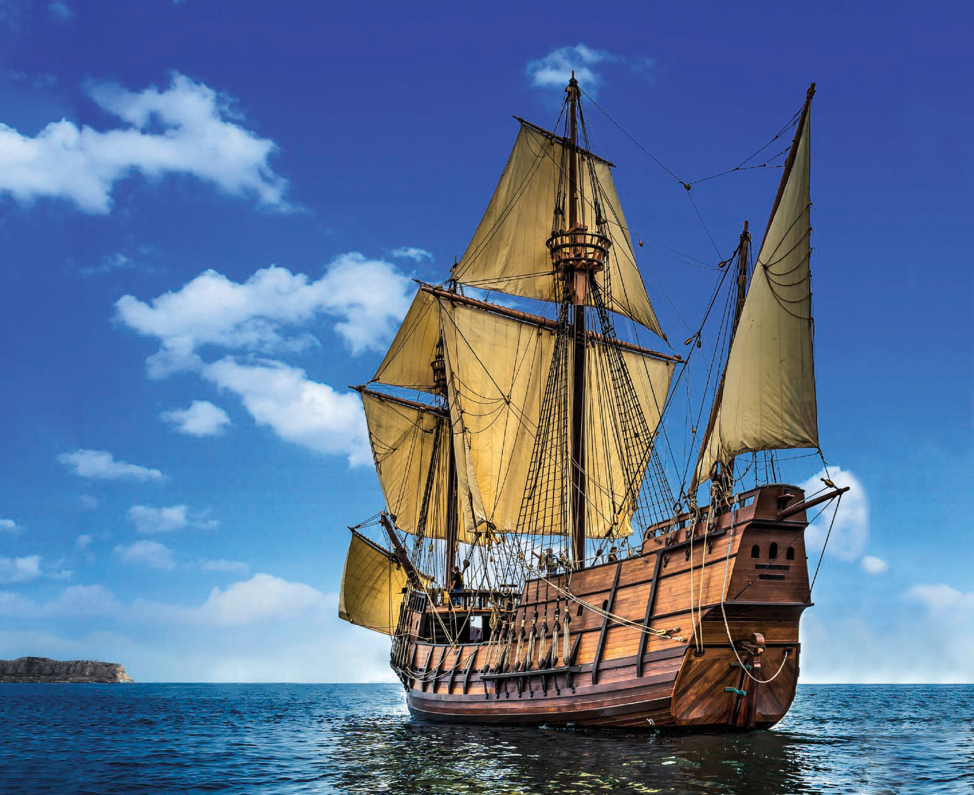 San Diego boasts 70 miles of stunning coastline, and the city's near-perfect year-round weather makes this a spectacular place to experience everything the water has to offer. There are a variety of ocean activities that give you a different vantage point of San Diego and its marine life. No matter what time of the year, there's something for you. Here are a few ways you can get in the nautical spirit of the oceanside city: San Diego Sailing Tours If you're a laidback sightseer, sailing might be the best way to approach the water. It's a great way to leisurely enjoy the splendid views that San Diego has to offer, and there are themed tours from San Diego Sailing Tours that take the experience up a notch. Hop aboard a classic sailing yacht and breathe in the fresh salt air. You can opt for a romantic sunset cruise via a private booking, or enjoy a trip with a large group. The most popular option is their two-hour-long Signature Sailing tour, but you can also go for the Whale Watching Seafari tour, which is great for individuals who enjoy nature and want to explore local marine wildlife.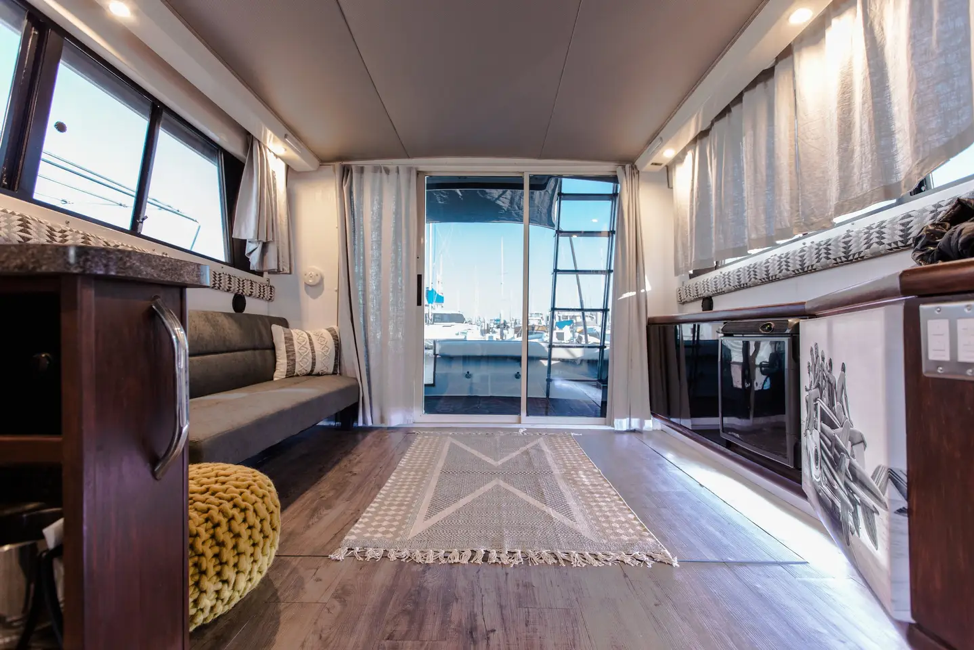 Live on a Boat If you enjoy being on the water, why not try living on it? At least temporarily. With Airbnb, you get the opportunity to do just that. There are dozens of San Diego boats that you can opt to rent for a weekend on the water or a longer stay near a San Diego pier. For instance, this San Diego boat has downtown city views from a beautiful vantage point in San Diego Harbor and is a quick ride from the Gaslamp Downtown area. The boat is fully equipped with everything you might need for a floating night of sleep for two. If you want something a bit more built out, check out this San Diego houseboat, a two-story water home that features two full bedrooms and two water adventure kayaks. Experience the tranquil lifestyle of living on the oceanside right on Harbor Island. On a floating home with a comfortable sea breeze, you can't go wrong. Replica Ship Tours History buffs can rejoice on San Diego's replica ship tours. To start, immerse in a bit of nautical history at the Maritime Museum. San Salvador is the crown jewel, which arrived in San Diego in 1542 to search for trade routes that linked Mexico to Europe and Asia. The vessel was the first recorded European ship to sail along the California coastline. This working replica took five years to construct, for a total cost of $6.2 million. The San Salvador Sailing Adventure lasts four hours, and once or twice per year, you can opt for multi-day trips. You can also go on a 4-hour adventure history sail aboard the Californian replica, where you'll learn to haul a line and man the helm.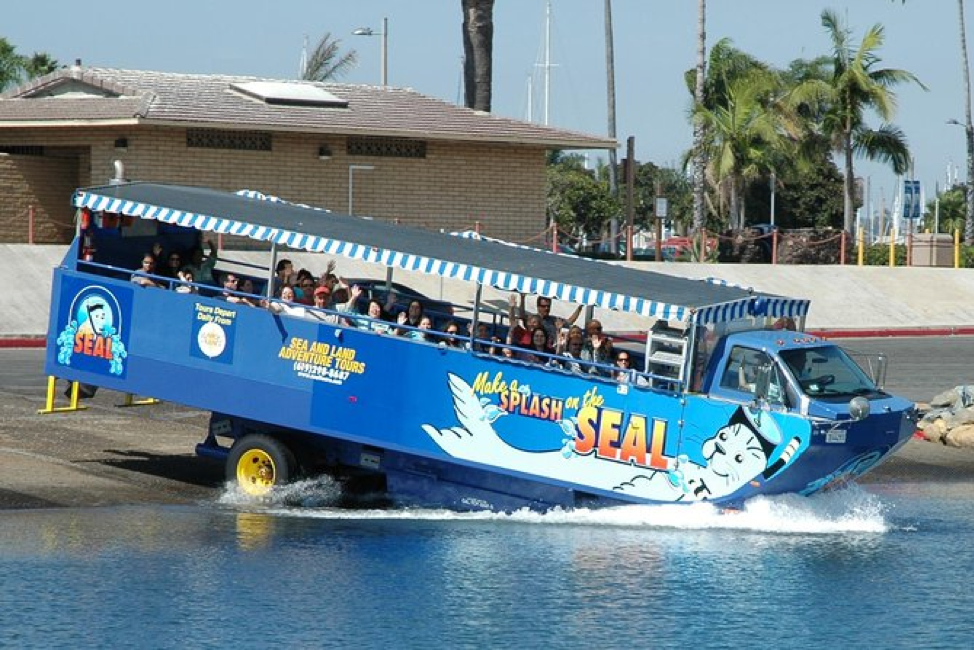 San Diego SEAL Tours One of the most unique San Diego tours is the SEAL Tour. The convertible bus begins on land, taking you through the city's scenic sights, and then transforming into a boat before it plunges in the bag. The tour is completely narrated, with 30 minutes on land and 60 at sea. At sea, you'll see sea lions, seals, and local birdlife. On land, you'll learn about San Diego's historical sights and rich naval military history. Choose to depart from either Embarcadero or Seaport Village. Because the tour isn't too long, it's perfect for children, as it keeps their attention span throughout. Hornblower Cruises Hornblower's narrated cruises are a great way to explore harbored cities around the world. For instance, why not take your brunch to the seas, where you can enjoy a hot and cold buffet, plenty of entertainment, and mimosas under the sun. Dinner cruises offer exceptional multi-course meals under the starlight and post-dinner dancing. Additionally, there are often seasonal events, like the Fourth of July fireworks dinner, or family-oriented Easter Weekend cruises or a Thanksgiving dinner buffet.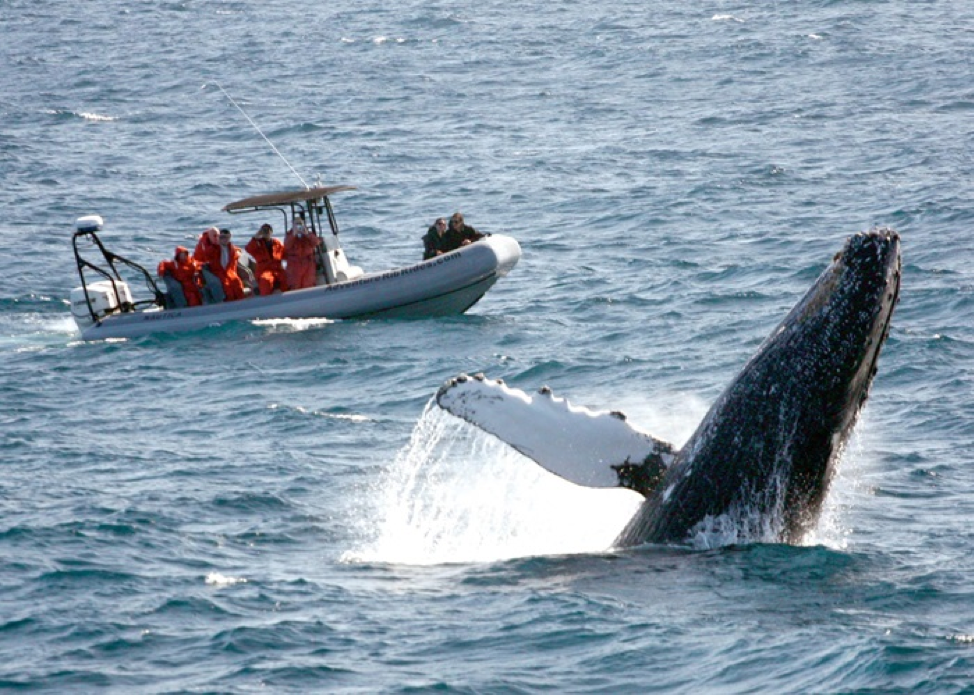 Adventure RIB Rides If you want to get up close and personal with San Diego marine life, Adventure RIB Rides are for you. Although these rides tend to be a bit bumpier than traditional boat rides, they're perfect for adventure enthusiasts. This inflatable boat allows you to be closer to the water and truly appreciate your surroundings. Their program is the whale and dolphin watching tour, a three-hour exploration adventure that puts you front and center with some of the most intelligent water creatures. You'll meet gray whales, a friendly species that often comes up to greet the boat; blue whales, the largest living creature is ever known to exist on the planet; and the Minke whale, a curious species that is fun to watch. Although whales are the main attraction for these tours, dolphin pods are known for joining in on the fun, too. And lastly, you'll get stunning San Diego skyline views along the way.